Welcome
WORK IN PROGRESS :
We inform our kind customers that the Hotel Arc Elysées is currently carrying out works and our teams are doing their utmost to ensure that no inconvenience is caused during your stay.
The hotel Arc Elysées is located within the "golden triangle" area only a short distance away from the Champs-Elysées avenue and the Arc of Triumph in one of the most beautiful boroughs of the French capital. It offers a cosy atmosphere in a warm and convivial setting.
The elegance of 19th century Haussmann architecture matches with full modern comfort, as the 24 bedrooms were last renovated in 2014.
We offer 2 rooms for people with reduced mobility as well as access to the breakfast room by the lift.

Nearby you will find restaurants, shopping streets, museums, parks and clubs, which makes of the hotel Arc Elysées an excellent destination for business and leisure trips alike.
We also invite you to discover the essentials in Paris with our
Concierge Service
Concierge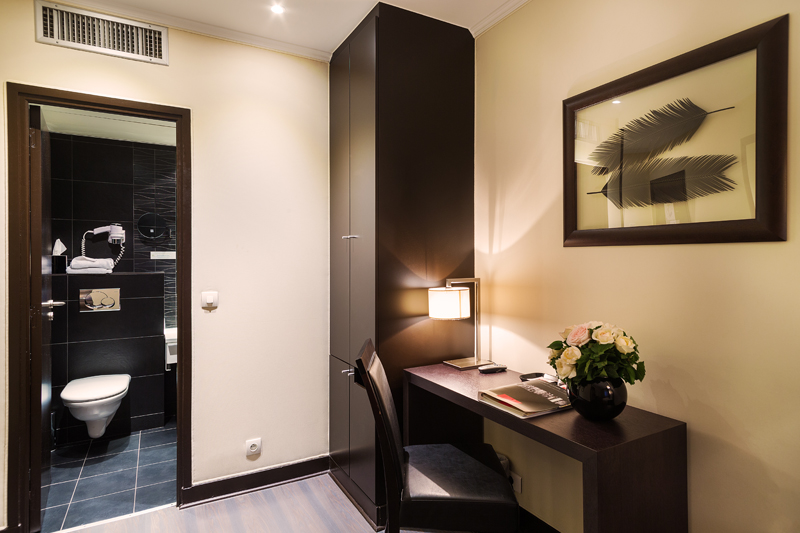 Day Room
For a quiet break between 2 meetings or rest during a stopover, contact us by phone at :
+33 1 45 63 69 33
Coworking Space
The Arc Elysees hotel now allows you to meet for coworking in its comfortable and friendly breakfast area.
From 11 a.m., this place will be yours with WiFi and access to drinks, to make your life easier and make your work time pleasant.
Do not hesitate to contact us by phone at : +33 1 45 63 69 33